X-Beam™ | Next-Generation Glulam 24F-V4
X-Beam is the industry's first full framing-width architectural appearance glulam, making it ideal for both exposed and concealed framing applications. X-Beam is the preferred glulam for framers and builders because it fits the wall and integrates seamlessly with both EWP and conventional framing systems.
X-Rim FRT™ | Fire Retardant Treated Glulam Rim
Rosboro X-Rim FRT is the only available UL Classified and
factory-warranted fire retardant treated glulam rim in the market. X-Rim FRT is APA Certified and meets all requirements of IBC section 2303.2 for Type III Construction.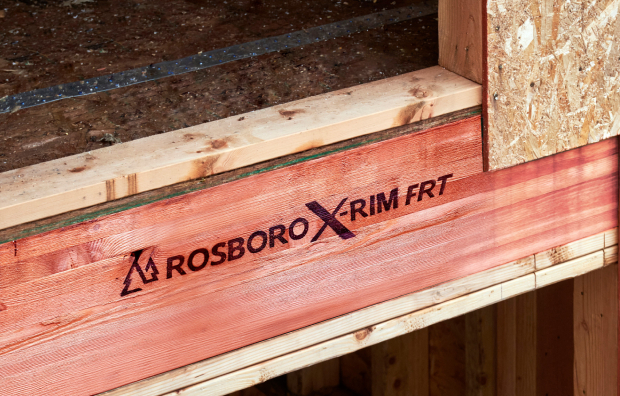 X-Rim™ | Next-Generation Rim
Rosboro's X-Rim is the first glulam beam manufactured specifically for rim applications. X-Rim is zero-camber, kiln-dried and manufactured to tight depth tolerance so it installs flat in floor systems and stays that way. Available with LiquidWrap sealer to protect against rainy building seasons.
Western Structures™ Custom Glulam
Western Structures is your premier source for custom glulam. We can maufacture beams in a wide variety of appearances, grades, sizes, and shapes. Give us a call and we will help make your next project a success.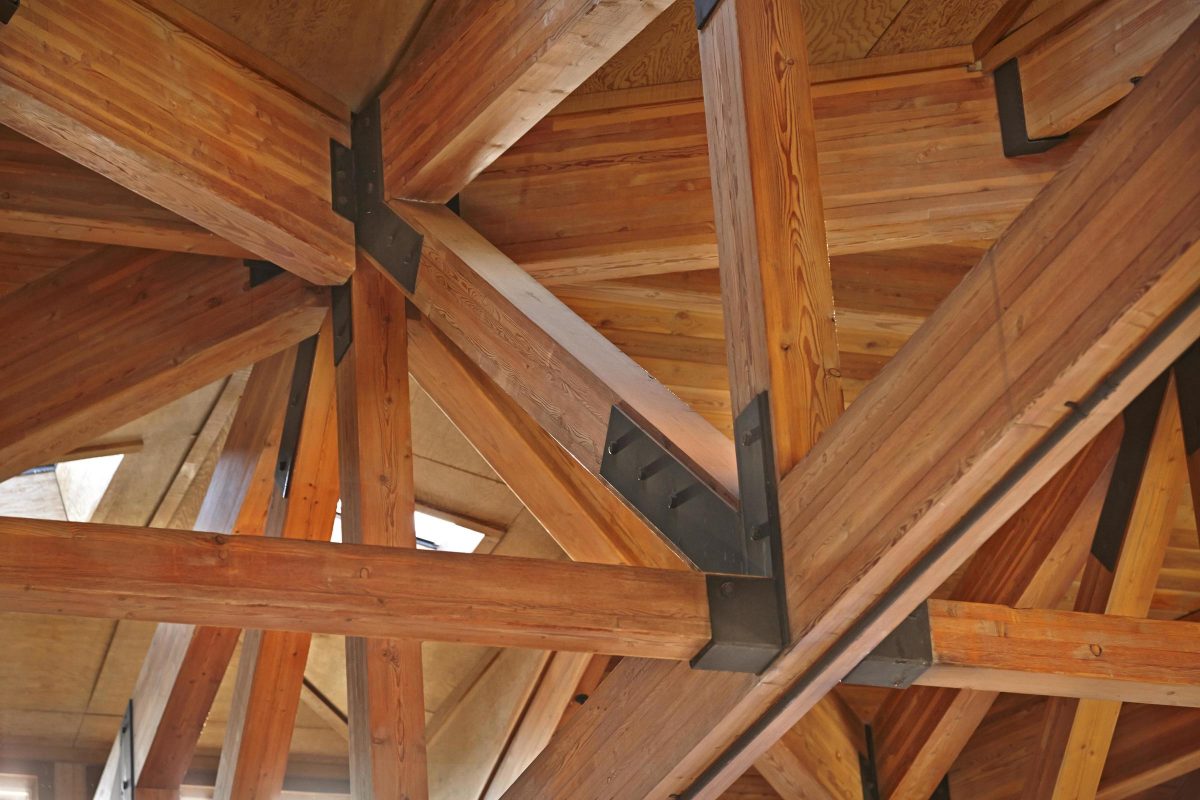 Rosboro Laminated Decking™
Rosboro Laminated DeckingTM is a cost-effective alternative compared to other mass timber floor and roof systems such as CLT (Cross Laminated Timber).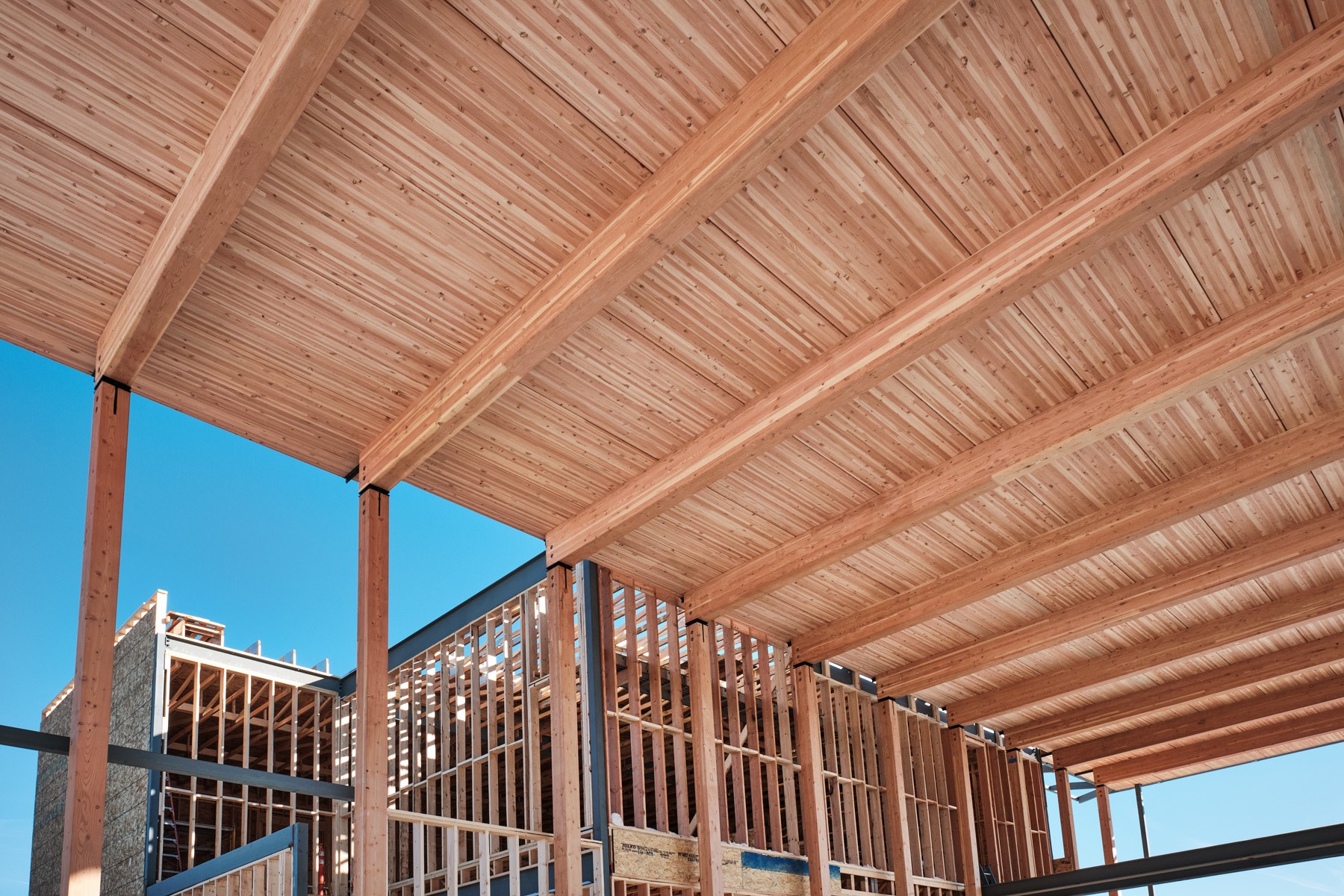 Dimension Lumber
Making your job easier, Rosboro's dimensional lumber is #2 & BTR KD Douglas Fir, 8 to 20 feet in length.
Rosboro isDesign™ Software
isDesign software allows users to easily enter the span and load conditions for a given project and automatically determine the best product for that application. Users can also calculate multiple spans, point loads, cantilevers, and other applications.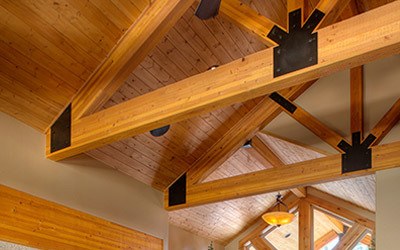 Studs
"No prior select" Rosboro green and dry Douglas Fir and KD Hem-Fir studs are available in standard and custom trim lengths for the builder wanting value-added versatile studs.
X-Beam™ Columns
Rosboro X-Beam™ glulam columns allow builders to run framing from floor to ceiling with one continuous piece. X-Beam™ glulam columns are architectural appearance S4S and Eased 4 Edges.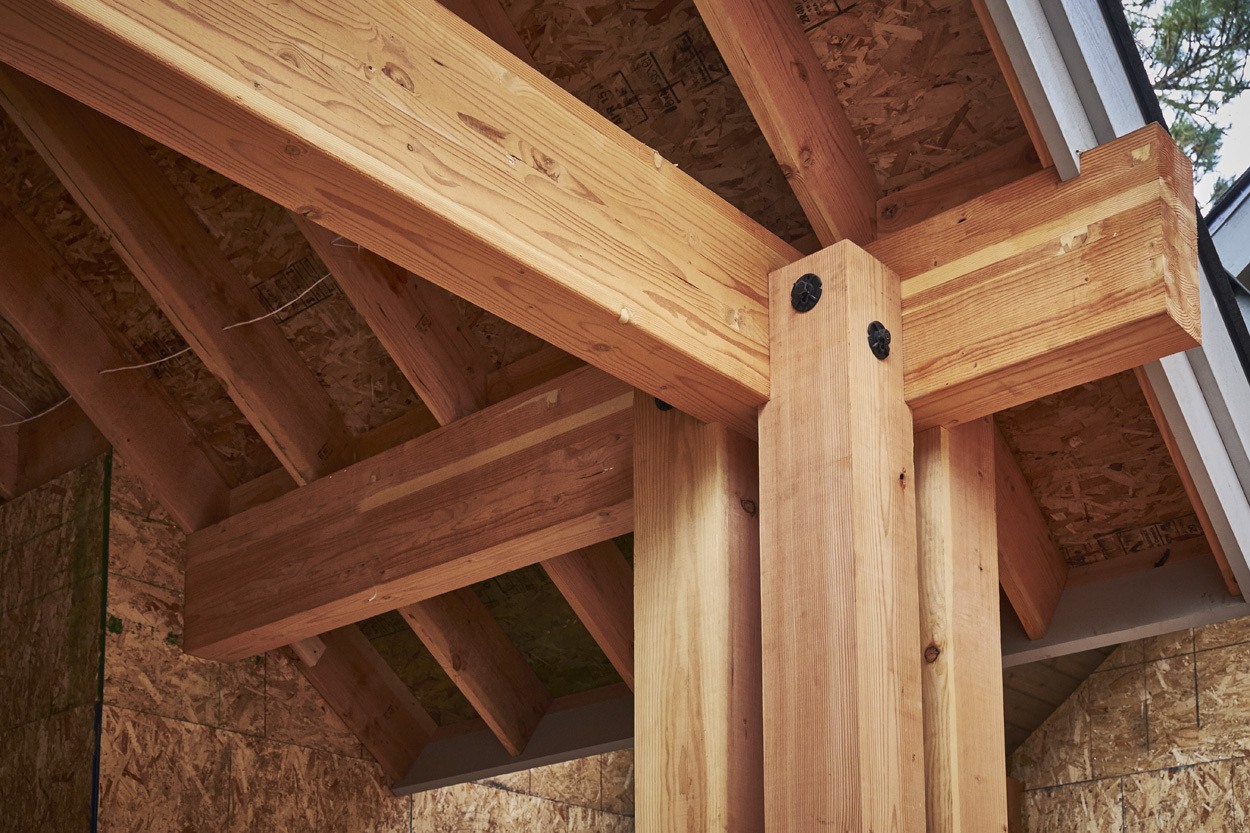 Rosboro Manufactured Timber | RMT
Rosboro RMT® is a size-for-size, grade-for-grade manufactured timber alternative to Douglas Fir timber.