Rosboro X-Rim FRT is the  only UL Classified and factory-warrantied fire retardant treated glulam rim.
X-Rim FRT is your solution for Type III construction specifications that require fire retardant treated wall framing. Specify and build with confidence knowing you have a UL Classified solution that's fully backed by the manufacturer. Accept no substitutes!
Advantages
The only UL Classified fire retardant treated glulam in the market
Readily available from reputable EWP distributors
Meets all requirements of IBC section 2303.2 for Type III construction
APA certified structural design values for rim applications
Factory warrantied for structural integrity and treatment efficacy
Configured for easy identification by inspectors in the field
Certified by Underwriters Laboratory UL ER7002–01 and L.A. City LA–RR25150
Dimensions
Widths: 3–½" & 5–½"
Depths: 9–½", 11–⅞", 14", 16" & 18"
Look for the "UL Classified" Stamp
If you're using an FRT product without the UL Classified stamp, it is not code compliant. Don't take the risk – accept no substitutes.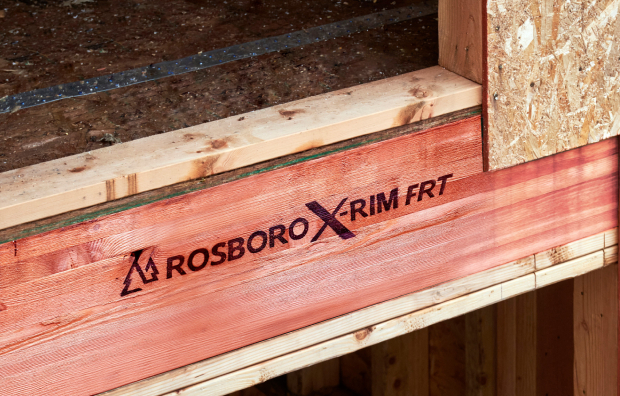 Considering custom glulam? Contact us now to speak to an expert.